With a variety of finish options and partnering with the best vendors in those styles, we can accommodate the creative vision you've set out for. From fabric to paint, copolymer to scrim and everything in between, we'll make your space stand out (or blend in seamlessly).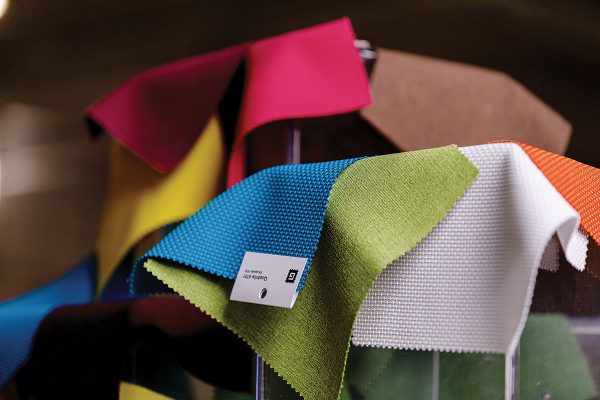 Everyone's style is different, which is why we offer thousands of fabrics for our products. We are always in close communication with our fabric suppliers, coming up with new ways to make your projects look their best, while still performing their best. Explore swatches, detailed specs, and downloads from our preferred partners below.
Painted panels are a leading product in the acoustic solution market for good reason: nothing offers more customization. With an acoustically transparent application of Sherwin-Williams paint, there's an endless assortment of colors at your disposal. Our custom color matching program also allows you to get exactly what you're looking for.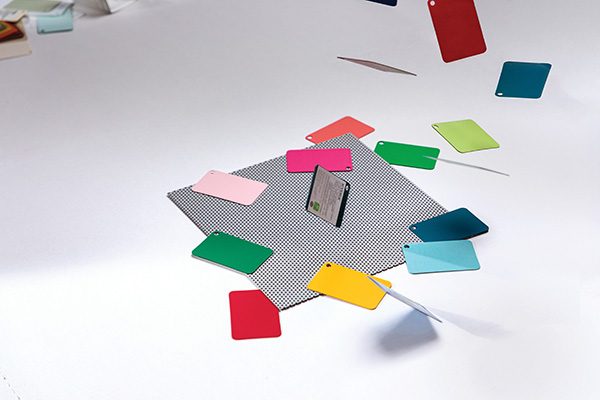 Offering high impact resistance and cleanability, copolymer takes home the award for most durable. By perforating our copolymer, we apply those traits to our acoustic panels while maintaining the acoustic value of the core.
Kydex copolymer comes in many colors and even patterns, such wood grains and pearls. But if you have something specific in mind, we offer color matching to put virtually any color onto your panels.
Acoustic Art uses a fiberglass core wrapped in a layer of molded fiberglass, and finished with custom-printed scrim using your own image. Coming in a variety of shapes and having virtually any appearance makes Acoustic Art an incredibly versatile product.