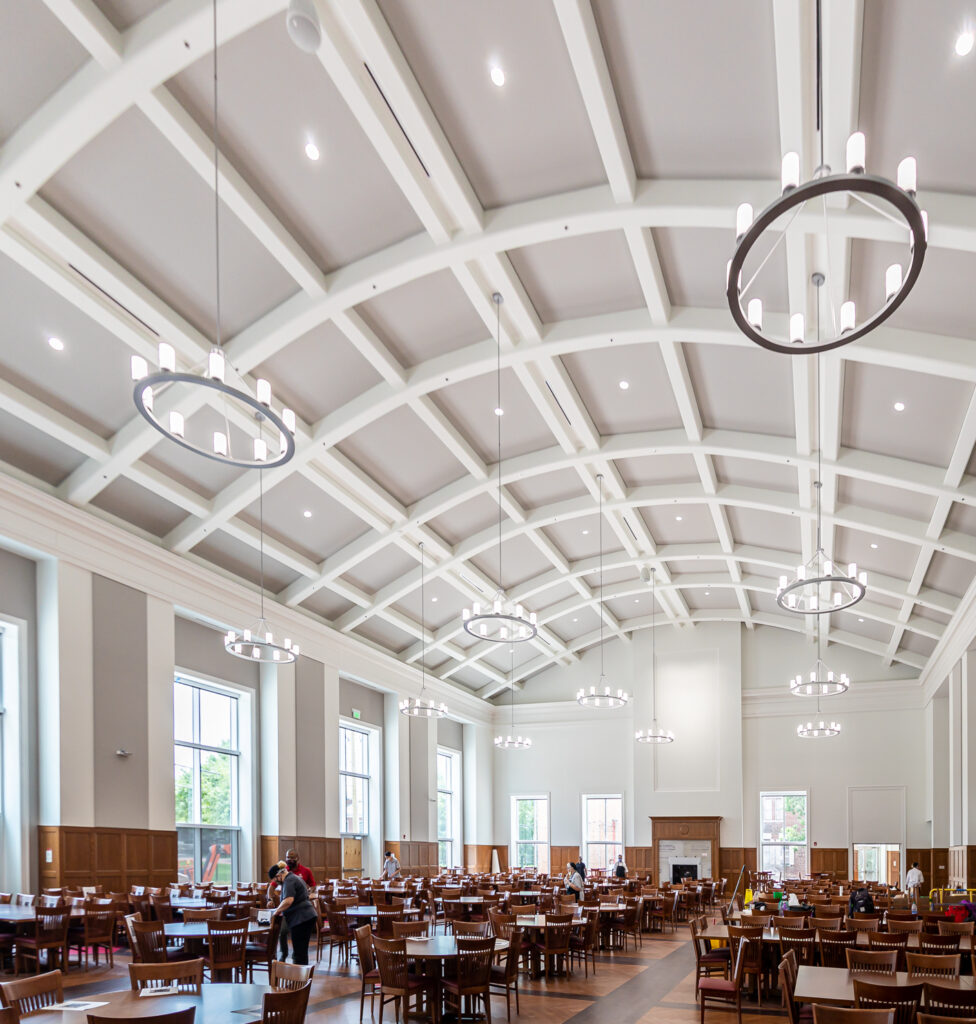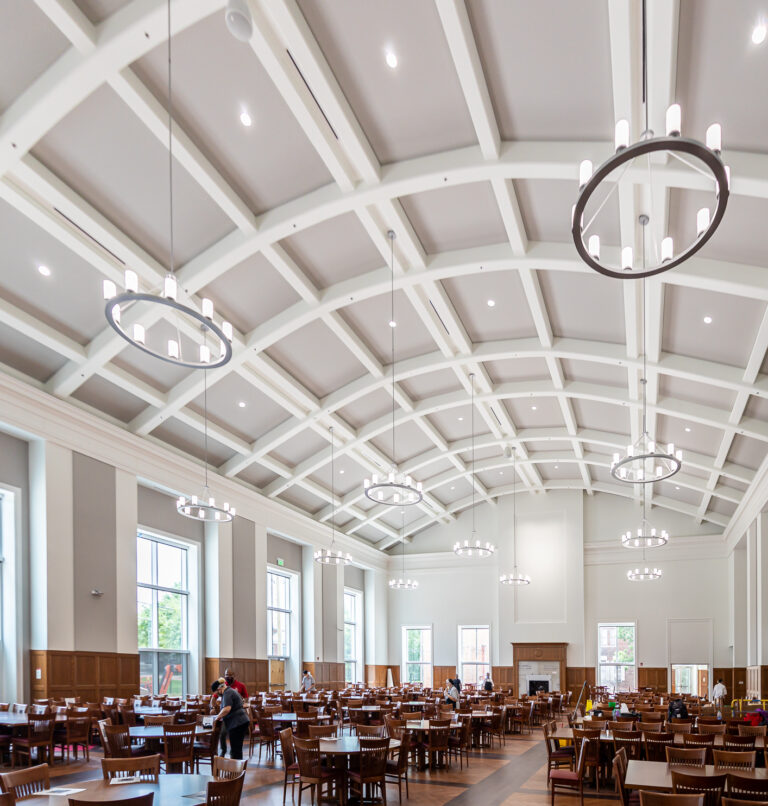 Transylvania University located in Lexington, Kentucky wanted to transform a noisy, dated student center and make it a place students and staff could work in and enjoy. The main goal of this project was to minimize noise while also blending into the architecture already in place. Conwed's product, Eurospan® was the best choice to meet these needs.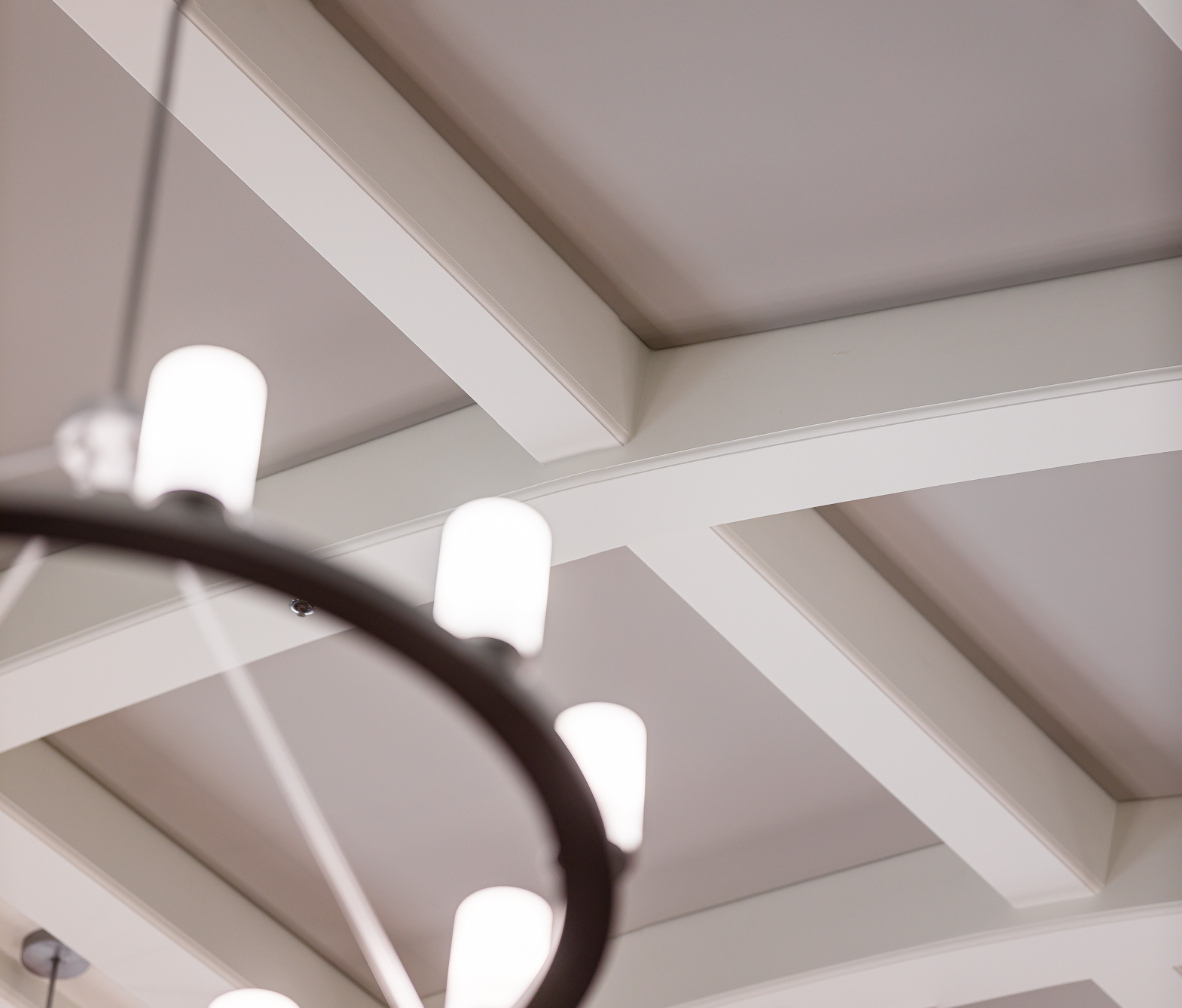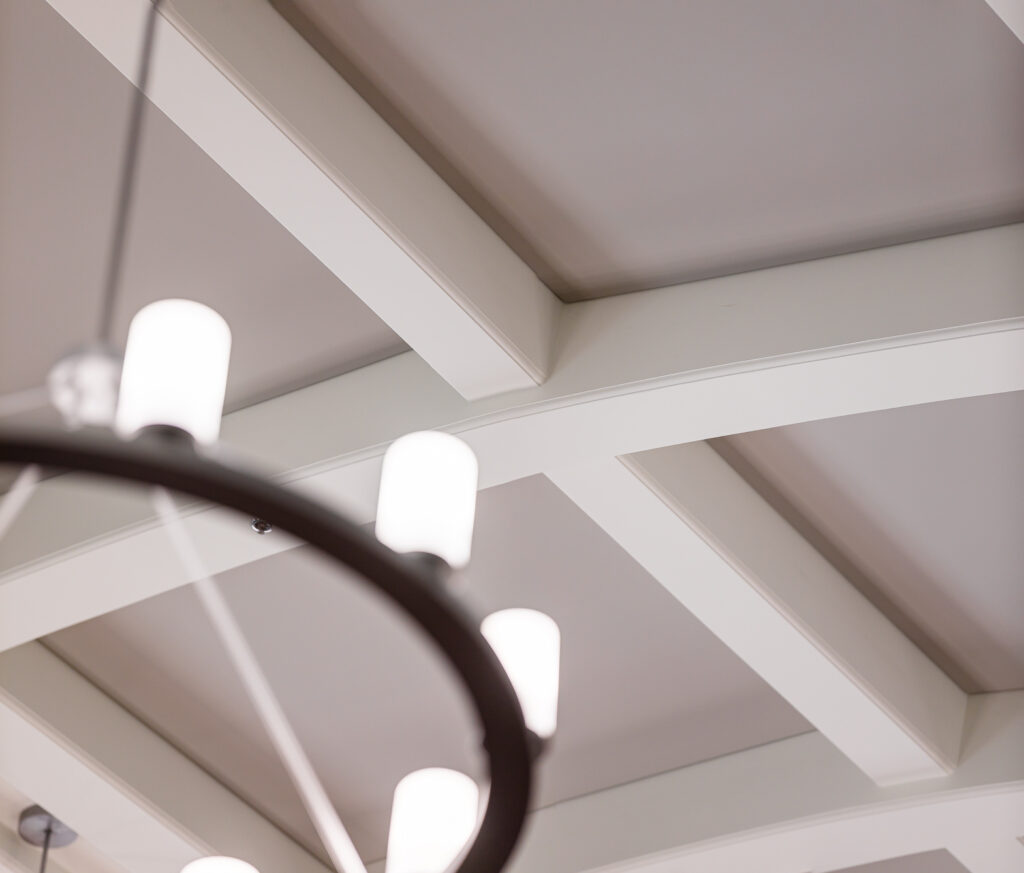 Using 11,988 square feet of Eurospan®, all the ceilings and some walls were covered. It serves in multiple rooms from a cafeteria, to a study hall, to event spaces. Eurospan will allow each room to adjust to their wanted noise levels all while keeping the original aesthetic it already had.
1 ½ " Perimeter Track

F/G, 3# 1"x4'x8' with Mesh Scrim

F/G, 7#, 1-½"x4'x10'

1 ½ " Edge Wrap Perimeter Track

EOS TR Fabric – 16'

Custom Color 16' EOS Pepper

Custom Color 10' EOS Light Blue

1-⅜"x4'x8' Fiberglass Substrate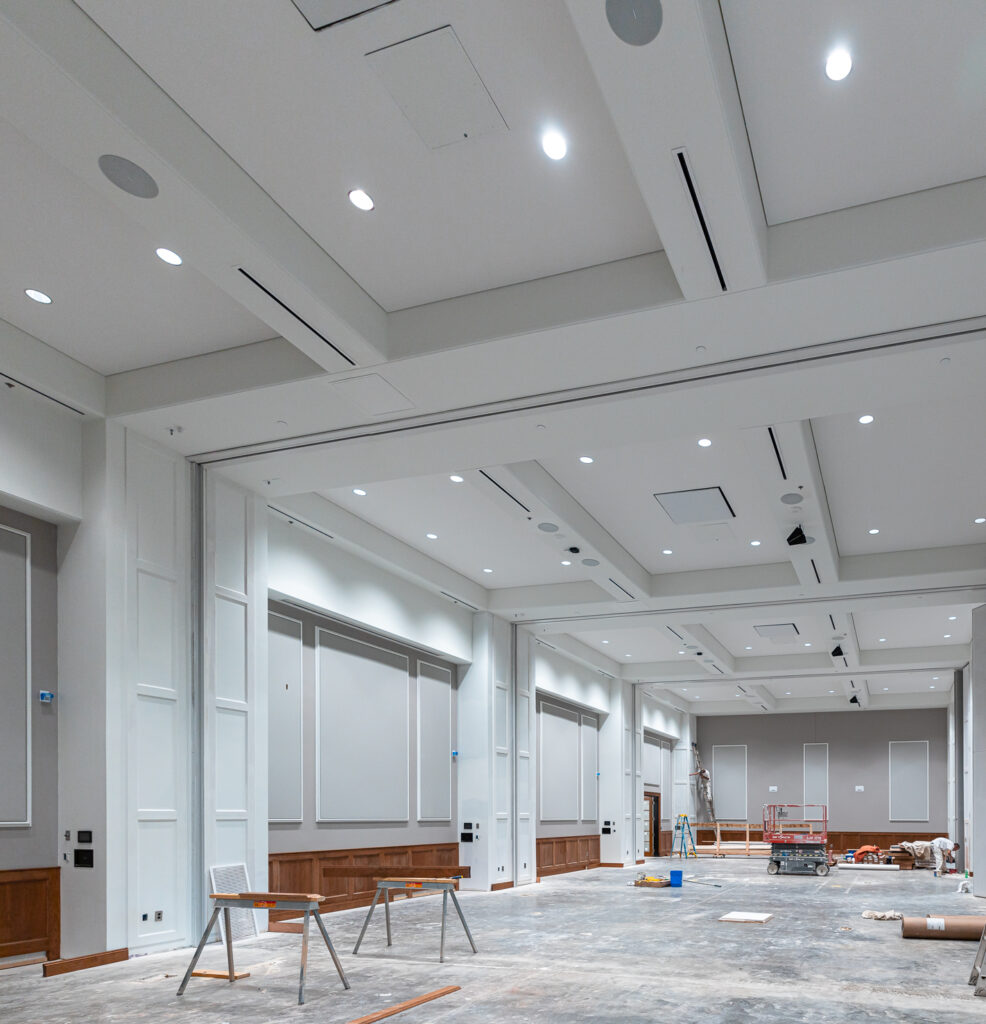 With the new acoustic design in place, this space can now function to hold any kind of event, that is any size where you can also hear the person next to you and not be distracted, all while keeping its original elegant look.