What goes into
your acoustics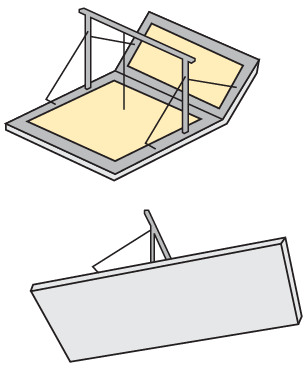 1
2
3
4
Panel finish
3⁄4" MDO
Adjusting arm
U-channel
Sizes

Colors

Edge details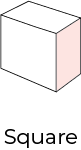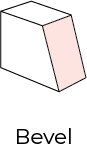 Features
Testing
Downloads
Quick Spec
Turnable reflection
Balances reflection and absorption in an area
Acoustical performance
Returned high performance ratings for absorption and reflection
Design aesthetic
Able to be matched with a variety of fabrics to fit aesthetically into an area

AcousticsNRC Rating
Absorption = 0.95
Reflection = 31

Fire Rating
ASTM E84
Class I/A Rating

Durability
Impact &
scratch resistant,
Washable
LEED® Certified
The board is certified by SCS to contain at least 57% recycled glass. And for your LEED® project, our acoustical panels can help you qualify for recycled content points under the Materials and Resources section.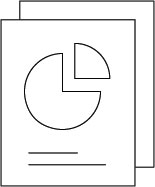 DATA SHEET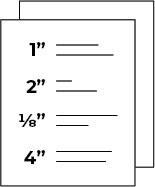 SPEC SHEET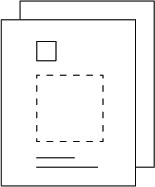 INSTALL GUIDES
Reflector hardware
attach to ceiling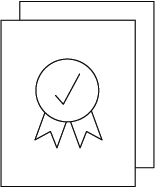 WARRANTY
Ceiling spec
SECTION 098410 – SOUND ABSORPTIVE CEILINGS
PART 1 - GENERAL
1.1 — SUMMARY
A. Section Includes: Sound absorptive ceilings.
B. Related Work: The following items are not included in this Section and are specified under the designated Sections:

1. Section 092100 – PLASTER AND GYPSUM BOARD ASSEMBLIES for plaster and gypsum board walls and ceilings
1.2 — SUBMITTALS
A. Product Data: Submit manufacturer's product data including certified laboratory test reports and other data required to show compliance with these specifications.
B. Samples: Submit 1 1-1/2 by 1 1-1/2 inch samples of representative panel with factory detailed edge, and representative samples of mounting devices

1.3 — QUALITY ASSURANCE
A. Pre-installation Conference: Conduct conference at Project site to comply with requirements in Division 01.

1.4 — DELIVERY, STORAGE, AND HANDELING
A. Project Conditions: Protect system components from excessive moisture in shipment, storage, and handling. Deliver in unopened bundles and store in a dry place with adequate air circulation. Do not deliver material to building until wet conditions such as concrete, plaster, paint, and adhesives have been completed and cured to a condition of equilibrium.

1.5 — LIMITED WARRANTY
A. Limited Warranty: Provide manufacturer's standard limited 3-year warranty against manufacturing defects in material or workmanship.

PART 2 - PRODUCTS
2.1 — SOUND ABSORPTIVE CEILINGS:
A. Basis-of-Design: Conwed Designscape Respond® Reflector Ceiling Clouds, Flat.
1. Construction: Medium density overlay (MDO) plywood or Medium Density Fiberboard (MDF).
2. Recycled Content: For fiberglass, 52 percent pre-consumer and 5 percent post-consumer recycled content.
3. Medium Density Overlay (MDO) Thickness: 1/2 inch.
4. Medium Density Overlay (MDO) Thickness: 3/4 inch.
5. Backing Thickness: 1 inch.
6. Backing Thickness: 1-1/2 inches.
7. Backing Thickness: 2 inches.
8. Backing Thickness: Custom.
9. Width: 24-48 inches and custom.
10. Length: 24-120 inches and custom.
11. Corners: Square.
12. Corners: Radius.
13. Edge Profile: Square.
14. Edge Profile: 1/2 inch bevel.
15. Finish: Manufacturer, pattern and color as selected; gel-coat applied directly over face and edges of panel and returned to back of panel to provide full finished edge; corners are fully tailored.
16. Mounting Type for Flat Reflectors: Standard, cloud angle.

PART 3 - EXECUTION
3.1 — INSTALLATION:
A. Verify wet work such as plastering and concrete is complete and dry. Verify building is enclosed and under standard occupancy conditions (60 - 850F and not more than 70% relative humidity) prior to start of installation. Commencement of installation constitutes Installer's acceptance of surfaces and conditions.
B. Install products in accordance with manufacturer's written instructions and in proper relationship with adjacent construction, including the following:
1. For adhesive installation to substrate, provide temporary support to prevent panel slippage.
Note: Impaling clips are designed to help hold panels in place until adhesive dries.
C. Touch-up, repair or replace damaged units until satisfactory results are obtained.
CLICK HERE TO COPY SPEC