What goes into
your acoustics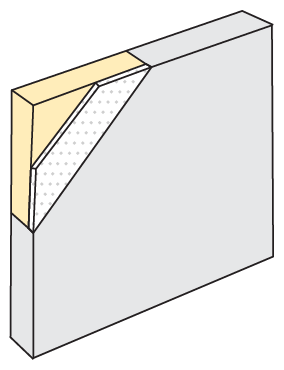 1
2
3
4
Foundations
textured finish
Acoustical core
Resin hardened edge
Impact resistant
copolymer layer
Sizes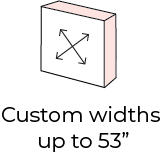 Finishes

Edge details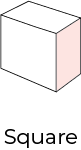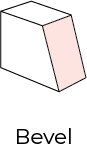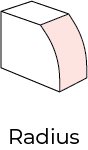 Features
Testing
Downloads
Quick Spec
Durable
Delivers consistent, long lasting performance in dense areas
High-Traffic Noise control
Designed with materials that will perform over time in common areas
Highly absorbent
Returned high ratings in acoustical absorption testing

AcousticsNRC Rating
1 1⁄16" = 0.85
2 1⁄16" = 1.15

Fire Rating
ASTM E84
Class 1/A Rating

Durability
Impact &
scratch resistant,
Washable
LEED® Certified
The board is certified by SCS to contain at least 57% recycled glass. And for your LEED® project, our acoustical panels can help you qualify for recycled content points under the Materials and Resources section.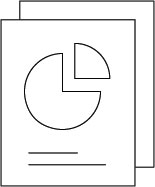 DATA SHEET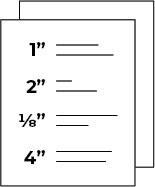 SPEC SHEET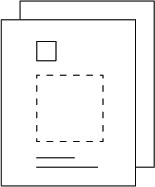 INSTALL GUIDES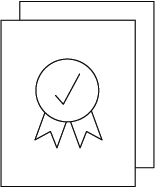 WARRANTY
Wall Spec
SECTION 098410 – Sound absorptive ceilings
PART 1 - General
1.1 — SUMMARY
A. Section includes: Sound absorptive ceilings.
B. Related work: The following items are not included in this Section and are specified under the designated Sections:

1. Section 092100 – PLASTER AND GYPSUM BOARD ASSEMBLIES for plaster and gypsum board walls and ceilings
1.2 — SUBMITTALS
A. Product data: Submit manufacturer's product data including certified laboratory test reports and other data required to show compliance with these specifications.
B. Samples: Submit 1 1-1/2 by 1 1-1/2 inch samples of representative panel with factory detailed edge, and representative samples of mounting devices

1.3 — QUALITY ASSURANCE
A. Pre-installation conference: Conduct conference at Project site to comply with requirements in Division 01.

1.4 — DELIVERY, STORAGE, AND HANDELING
A. Project conditions: Protect system components from excessive moisture in shipment, storage, and handling. Deliver in unopened bundles and store in a dry place with adequate air circulation. Do not deliver material to building until wet conditions such as concrete, plaster, paint, and adhesives have been completed and cured to a condition of equilibrium.

1.5 — LIMITED WARRANTY
A. Limited warranty: Provide manufacturer's standard limited 3-year warranty against manufacturing defects in material or workmanship.

PART 2 - Products
2.1 — SOUND ABSORPTIVE WALL PANELS:
A. Basis-of-Design: Conwed Rebound Panels.
1. Construction: Composite core of dimensionally stable rigid fiberglass.
2. Core fiberglass density: 6 - 7 pcf.
3. Cores laminated with 1/16 inch thick, resilient perforated co-polymer face sheet.
4. Recycled content: For fiberglass, 52 percent pre-consumer and 5 percent post-consumer recycled content.
5. Core thickness: 1-1/16 inches.
6. Core thickness: 1-9/16 inches.
7. Core thickness: 2-1/16 inches.
8. Width: 24-48 inches and custom widths up to 53 inches.
9. Length: 24-120 inches and custom.
10. Corners: Square.
11. Corners: Radiused.
12. Edge profile: Square.
13. Edge profile: Miter for corner conditions.
14. Edge treatment: Resin hardened.
15. Edge treatment: Aluminum for square edge only.
16. Edge treatment: High-pressure laminate, for square edge only.
17. Corners: Fully tailored.
18. Finish: Manufacturer, type and color as selected.
19. Mounting type: Adhesive / Resin.
20. Mounting type: Adhesive No Resin.
21. Mounting type: Impaling / Adhesive.
22. Mounting type: Lay-in.
23. Mounting type: Magnet.
24. Mounting type: Spline.
25. Mounting type: Velcro.
26. Mounting type: Panel Clip to Z-Bar.
27. Mounting type: Panel Clip to Double Wall Clip.
28. Mounting type: Z-Bar to Z-Bar.
29. Mounting type: Aluminum Z-Clip.
30. Mounting type: Panel-Clip / Velcro.
31. Flammability (ASTM E 84): Panel components shall have a Class "A" rating per ASTM E 84.
32. Resistivity to heat or cold: R-factor of 4.16 per inch of thickness.
33. Acoustical performance: Values below are for panels mounted in accordance with ASTM C 423 (Type D5 Mounting) and vary by panel thickness and finish.
a. Noise reduction coefficient (NRC) for 1-1/16 inch Thickness: 0.85

PART 3 - Execution
3.1 — INSTALLATION:
A. Verify wet work such as plastering and concrete is complete and dry. Verify building is enclosed and under standard occupancy conditions (60 - 850F and not more than 70% relative humidity) prior to start of installation. Commencement of installation constitutes Installer's acceptance of surfaces and conditions.
B. Install products in accordance with manufacturer's written instructions and in proper relationship with adjacent construction, including the following:
1. For adhesive installation to substrate, provide temporary support to prevent panel slippage.
Note: Impaling clips are designed to help hold panels in place until adhesive dries.
C. Touch-up, repair or replace damaged units until satisfactory results are obtained.
CLICK HERE TO COPY SPEC