Flat Reflective Clouds
Flat Reflective Ceiling Clouds are designed for places where audio and comprehension are critical during a performance, as well as maintaining a strong design element. They give you the ability to put sound in to the hard to reach areas of an auditorium or theater, allowing audio engineers to really let the performers standout not only to those in the front, but everyone in the back.
Use for:
Auditoriums, Theaters
NRC: N/A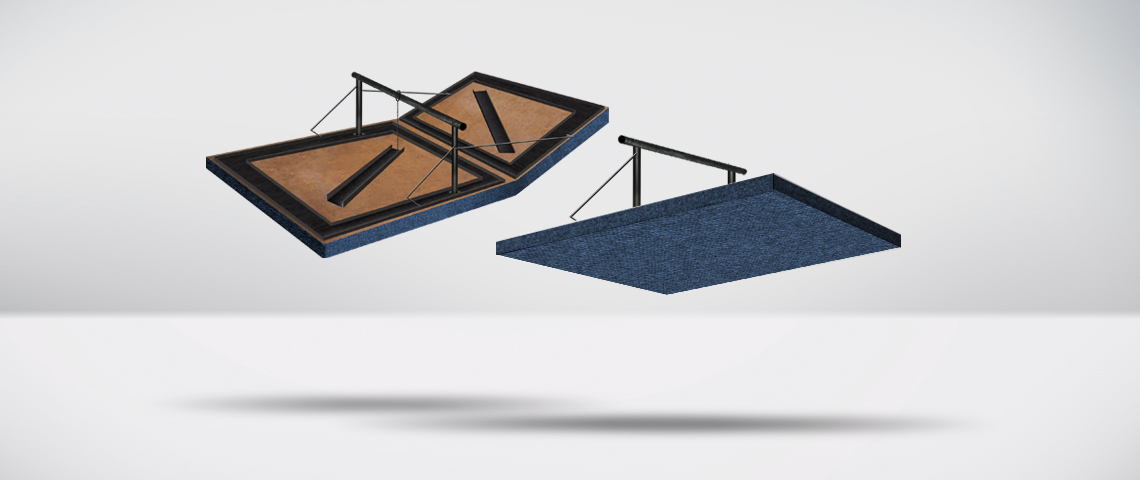 Core construction
Flat panel is an MDO (Medium Density Overlay) plywood, sometimes backed with dimensionally-stable 6-7 PCF fiberglass board.
Max sizes
Standard max: 4' x 8'
Finishes
We partner with the top fabric suppliers in the industry so that we can give you the best options for finishing your designs. Click below to view our fabric finish brochures.
Application details
Acoustic performance
---
NRC
3⁄4" = N/A
Product features
---
Edge details
• Standard edges are square and bevel.
• Edges can be built up to hide mounting hardware.
Mounting
Reflector hardware is standard for flat reflectors.
Shapes:
−
Additional properties
---
Impact resistant:
−
Scratch resistance:
−
NAF:
−
Washable:
−
Warranty:
3 years from date of shipment received.
Initiatives
Conwed is committed to driving sustainability wherever possible. By streamlining our processes and using recycled materials in our products, we strive to decrease our environmental impact. Our materials are certified by leading social responsibility groups and are helping us pave the way toward a more sustainable future.
For your LEED® projects, our products can help you qualify for different points depending on the product you choose. Contact us to learn more detailed information.