WGU is an online university based in Salt Lake City, Utah who serves over 130,000 students with a faculty of 4,400. Most of their faculty work remotely, much like their students, but some of their staff work on campus. Recently they gutted an old 2-story space and transformed it so the staff could have a comfortable and usable place to work, eat, relax, and host events.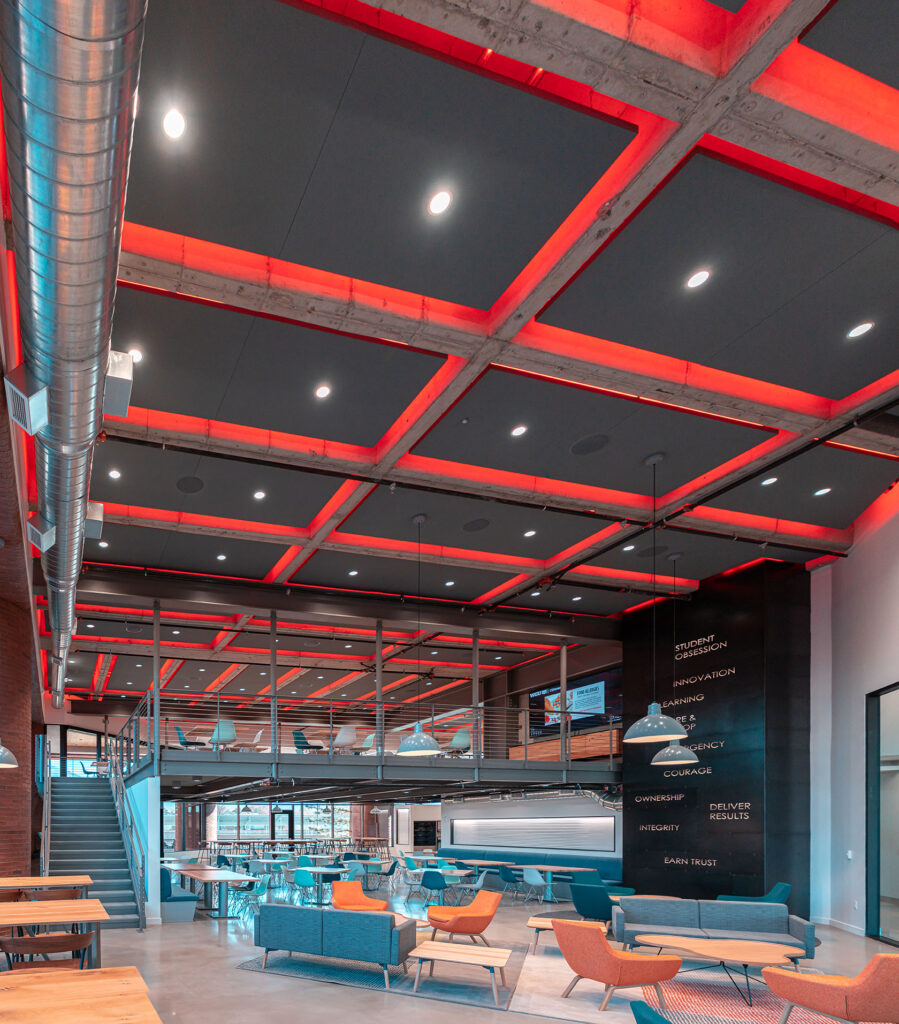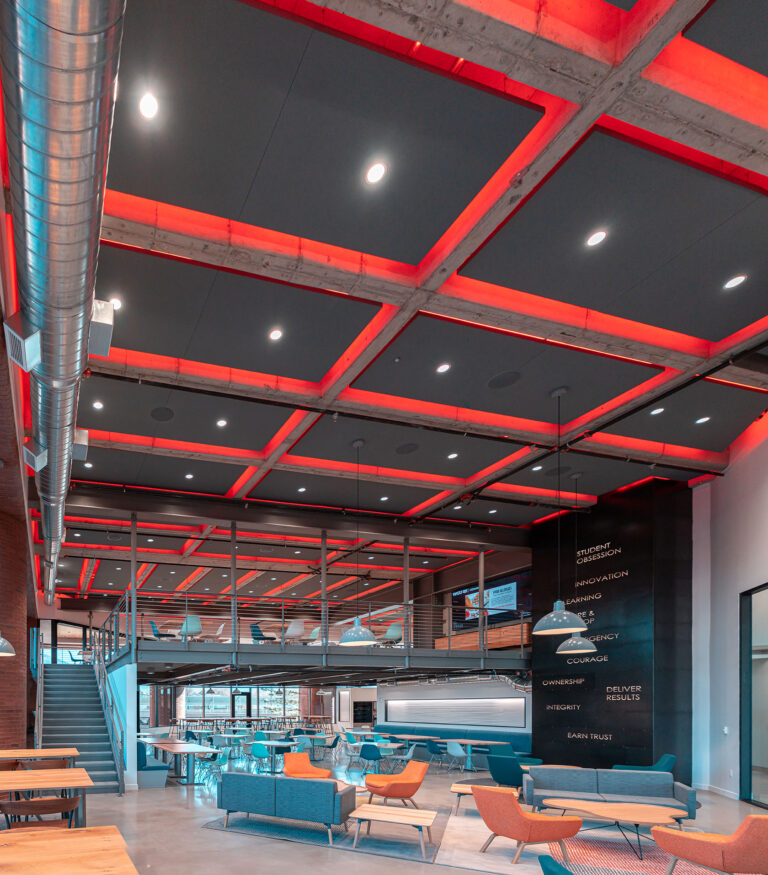 Western Governors University
Salt Lake City, Utah

In a room, this size, covered in hard surfaces noise will be an issue and requires a high-performance acoustical solution. When trying to achieve the vision of an architect using New Dimensions Clouds in the ceiling makes it easy. This solution transformed this space to be perfectly tuned and created a fresh modern look.
Western Governors University wanted the ceiling to become the focal point of this space. Typically when walking into a space you won't look at its ceiling, and most are just plain white tiles. However, since this building had nearly 18 feet of height to work with, it gave designers the ability to bring this space alive. "We wanted to have a kind of industrial feel without the hardness…or the coldness of an industrial space, I think we achieved that really well, we have brick, we have cement, we have steel, [and] we have black iron in this space…" Senior Facilities Manager at WGU, Cameron Tidwell said. So Conwed worked with the architects to maintain the aesthetic and achieve the vision of the building manager.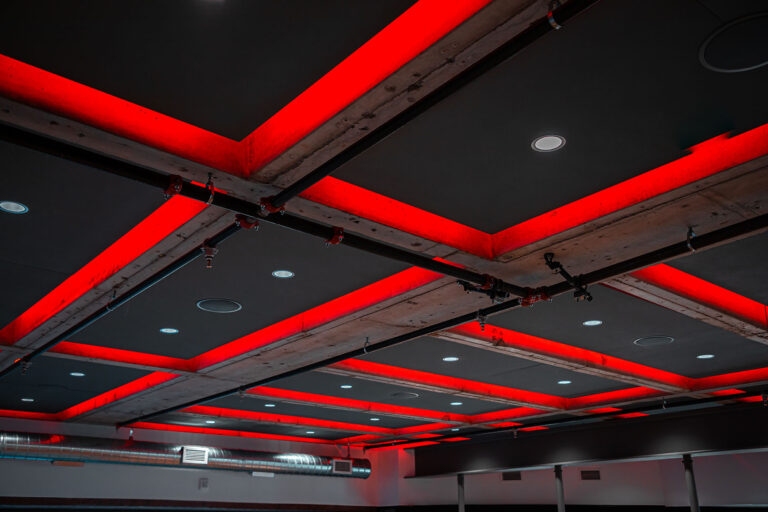 Another aspect of this project was making sure the acoustical solution was strong enough to be suspended, hold 70lbs of electronics, and be modified on site. New Dimensions achieves both of these needs making it the go-to product. Designer and Architect of the project, Cecilia Uribreu of Prescott Muir Architects says the adaptability of the product was the best part, "There's a lot of stuff behind those panels and it was huge that we had that flexibility with the system."
After a long year working on this project, all parties involved were astounded by the result and said they would 100% work with Conwed again for their next project. Now Western Governors University has a space all employees can hear well and feel comfortable in.
Substrate: 2″ Fiberglass + 1/8″ Molded Fiberglass + Scrim

Finish: Sherwin Williams SW7658 Gray Clouds

Edge Detail: Square | Hardened 

Mounting: Resin Spots 
Need help on your project?